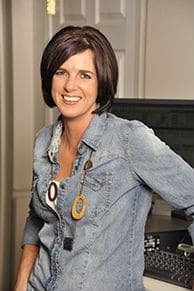 Dr. Lisa Jividen joined Plateau Animal Hospital in July, 2012 after Dr. Ed Higgins retired from 21 years of private practice.
I was raised on a small farm in North Alabama which provided me the opportunity to care for a variety of animals.  My father was a WWII veteran who instilled in me a tremendous amount of pride, honor, and sense of duty to my Country.  Therefore, I eagerly joined the US Army Veterinary Corps while in school.  After graduation I served my country for 3 years caring for the Military Working Dogs and Soldiers' pets.  After my service in the military I eagerly jumped at the opportunity to have a small animal practice in Crossville, TN.
Donna Songhurst – Practice Manager
Donna joined PAH in 2017 as a practice manager. Donna has many years experience not only in this position but in all areas of the veterinary hospital. She continually attends national training seminars to keep up with the ever changing aspects of veterinary management. Donna enjoys working with the clients and their fur babies. She has a special place in her heart for special needs pets and has a few of her own that have blessed her life. In her spare time she enjoys spending time with her family especially her grandchildren who are the love of her life!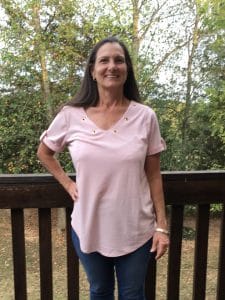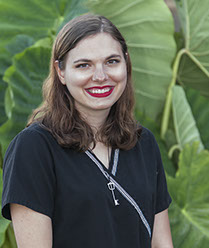 Rachael Murphy  – Receptionist
Rachael is a recent graduate of Tennessee Tech University with a  degree in Agriculture.  Her concentrations are in Animal Science and Agritourism.  She has worked with Tractor Supply for the past five years and is ready to begin her adventure in the animal care industry.  She is going back to school to pursue a second degree as a licensed veterinary technician.
In her spare time, she loves to go adventuring outdoors by hiking, kayaking and any other outdoor activities.  She also spends her time training and taking care of her black lab Lulu.
Casey Ann Aaron –  Assistant Receptionist
Casey Ann resides in Crossville with her family which she loves dearly.  She was raised in Athens, GA and worked for the University of Georgia Large Animal Hospital for 7 years as an emergency equine technician prior to moving here and starting a small animal career.  She has a large 4-legged family that consist of 3 horses, 5 dogs and 3 cats.  She also has a wonderful son Wade and Fiance Adam.
"I absolutely love my job and providing other families with care for their four legged loved ones.  We are a family away from home here at PAH and when your loved one is with us, they are apart of it as well and treated as if they were ours."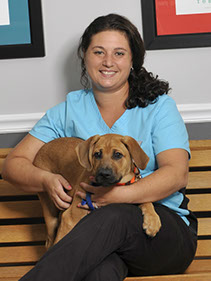 Myra Jackson – Receptionist
Myra is a new member of the Plateau Animal Hospital. She lives in Grimsley with her son, Daniel, daughter, Rosalie, and boyfriend, William.
She began her customer service work with CVS Pharmacy, but her love for animals eventually led her to work at Pellissippi Veterinary Hospital in West Knoxville.
She loves the quiet country life in Grimsley where every trip outdoors offers a first hand look at Tennessee wildlife. She also enjoys driving through the woods with her family on their side by side.
Stephanie Hirst – Office Manager/Technician
I am a wife to my wonderful husband, Phillip, and a mother to our 3 beautiful daughters, Ashleigh, Brooklyn, and Chloe.  We have two dogs named Maddie and Rebel, and one cat named Charlotte.  I have lived in Crossville for 19 years.  I have grown up around animals and have loved animals all my life.  There has never been a time in my life where animals have not been a part of it!
I absolutely love being a part of this PAH family and in my spare time I enjoy just spending time with my family and friends.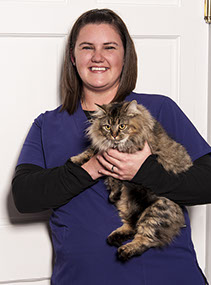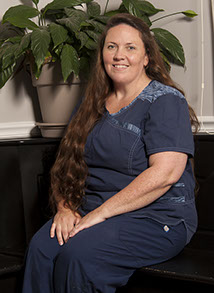 Amanda Brewer –  Assistant Technician
Amanda is passionate about veterinary medicine, her three cats, Disney world and gardening among many other things.  She truly enjoys her job as a vet tech and working with all the members at P.A.H.
Amanda is originally from Florida but has been a Crossville resident for several years.  She has an Associate of Arts degree from Hillsborough Community College.  She has worked previously as a veterinary technician and locally as a substitute teacher.
Rachael Schulze –  Assistant Technician
I attend Tennessee Tech University, where I am pursuing my undergraduate degree in Pre-veterinary Animal Science.  After I graduate, I hope to attend vet school and become a veterinarian.  I have had animals my whole life and I would love to dedicate myself to taking care of them and keeping them healthy.  I have a wonderful quarter horse named Candy who lives with my mother in Texas and two beautiful tabby cats named Saffron and Xavier who live with me in Cookeville.  At Plateau Animal Hospital, we make it our goal to treat all of the pets who come in with the kindness and respect that we would want our own fur babies to be treated with.  While I am still fairly new to the Plateau Animal Hospital family, I have already learned so much and I know that it will help me to become the best veterinarian that I can be.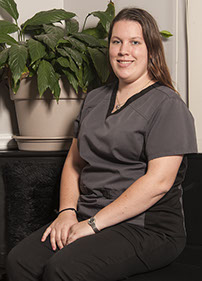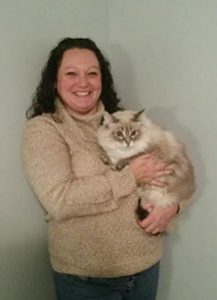 Wendy Parham – Kennel Manager
I am a life long resident of Crossville.  I have a wonderful husband Matt, three children Alexis, Madelin, Dustin, and two cats Abigail and Mr. Grey.
I have spent most of my career in retail customer service.  I am excited to pursue my passion for caring for animals by joining the PAH team.
In my spare time I enjoy hands on activities and spending quality time with my family at the lake.
Sharon Williams – Groomer
I was born in St. Joseph, MO.  I am married with 3 daughters, and one granddaughter.  My love for animals began in my childhood years and has continued to grow.  I have been so fortunate to have had my own pet sitting business in Missouri.  I got to take care of a wide variety of animals for people while they had to be away.  It was wonderful meeting many fur babies and great clients.  My family was very supportive in my business and very much involved.  They all share my passion for the love of animals.  A move to Colorado gave me a new direction with attending grooming school.  This education continued with employment at PetSmart.  I was sent to their grooming academy followed by close mentoring by my salon manager as I completed 100 grooms of various dogs with styles and cuts to qualify as an official groomer.  Its been an awesome journey and I'm happy to be a part of PAH to continue doing what I love.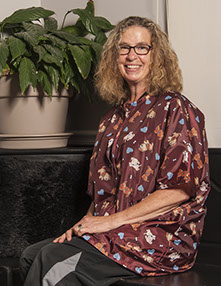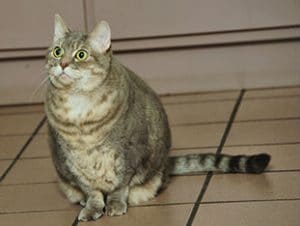 Sophie
Sophie has been a long term member of the staff and does a good job of overseeing the office.