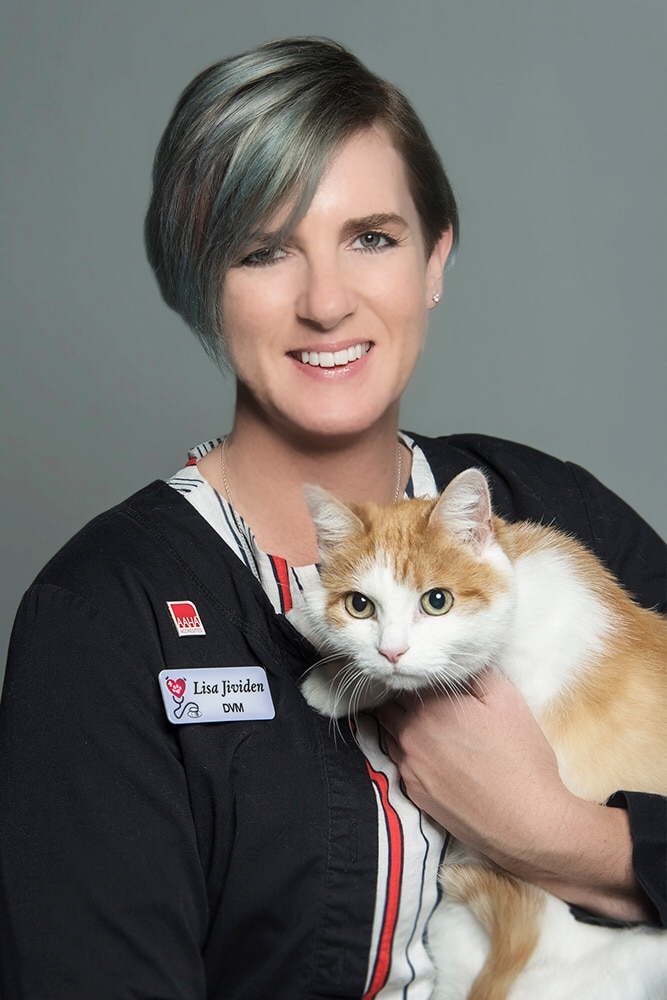 Dr. Lisa Jividen
Affectionately called "Dr. Lisa," the primary veterinarian in our practice assumed ownership of Plateau Animal Hospital in July 2012, after Dr. Ed Higgins retired from serving Cumberland County, TN, for 21 years. Raised on a small farm in North Alabama, Dr. Lisa learned to care for a variety of animals. Her father, a WWII veteran, instilled in her a tremendous sense of pride, honor and duty to our country. So following graduation from Auburn University as a Doctor of Veterinary Medicine, Dr. Lisa served in the US Army Veterinary Corps for three years, caring for Military Working Dogs and soldiers' pets. Under her leadership, PAH has achieved and retained the honor of accreditation from the American Animal Hospital Association (AAHA). Certified in Echocardiograph and Abdominal Ultrasound, Dr. Lisa is passionate about providing gold-standard veterinary care with a Fear-Free© Certification experience.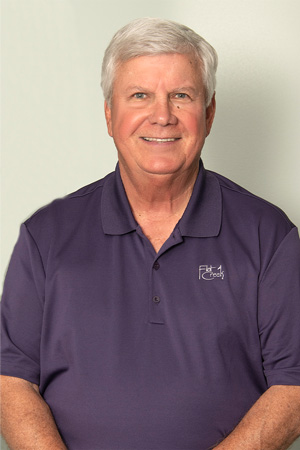 Dr. Dan Brogdon
Dr. Dan Brogdon received his DVM from the University of Georgia, then finished his residency and received a Master's Degree in Comparative Ophthalmology at the University of Illinois. Following his completion of the Basic Eye Course at Stanford University, he was board-certified by the American College of Veterinary Ophthalmology (ACVO) and American College of Veterinary Preventive Medicine (ACVPM). He joined our staff in August 2022 but has also owned and operated multiple veterinary specialty hospitals throughout Georgia and Florida.
Beyond veterinary ophthalmology, Dr. Brogdon enjoys playing golf, boating, camping, and traveling. He has been married to his wife for 47 years; and they have three children, twelve grandkids, and two dogs.
We are proud to offer Dr. Brogdon's ophthalmology expertise at Plateau Animal Hospital.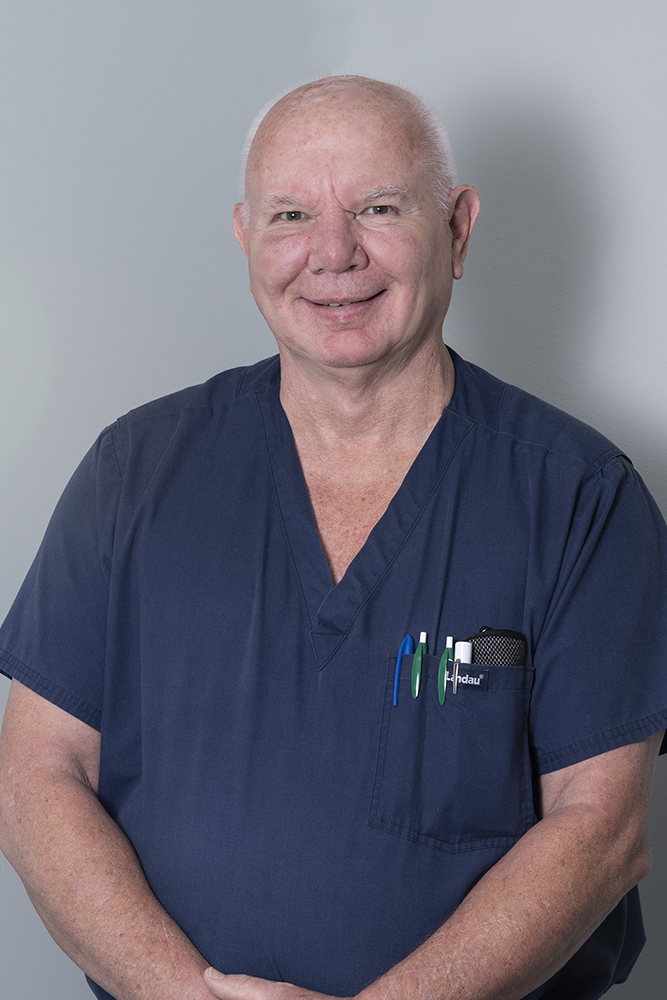 Dr. Ed Claiborne, DVM
We are pleased to welcome Dr. Claiborne, who received his degree in veterinary medicine from the University of Tennessee College of Veterinary Medicine. Upon graduation in 1980, he and his wife moved to Greeneville, TN, where they established a full-service veterinary clinic. They sold their practice in 2001 but returned to veterinary service in 2008 by establishing their second Greeneville hospital. Dr. Claiborne continues to specialize in soft tissue surgery, orthopedics, dentistry and internal medicine there three days a week.
Thoughts of retirement brought the Claibornes to Crossville. Still interested in doing relief work for other veterinarians who may need time away from their offices, Dr. Claiborne joined our PAH staff as part-time veterinarian in late 2022. He and his wife of 47 years have two children, three grandchildren and three lazy cats. When he isn't working with pets and their people, he enjoys amateur (ham) radio, reading and traveling.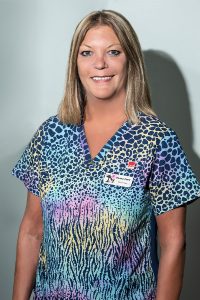 Donna Ford
Lead Receptionist
A member of the PAH family since January 2019, Donna has put her career­long experience in customer service to best advantage at our clinic. With associate degrees in Business Administration and Paralegal Studies, she came to us with a resume that makes her a critical asset in our front office. Originally from New Jersey and married 35 years, she has one son and a dog named Maggie. Along with spending time with family, her hobbies include cooking and refinishing furniture.
Plateau Animal Hospital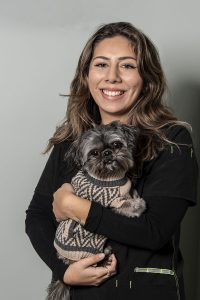 Viki Avalos
Receptionist
Viki joined the PAH family in October 2021 and has always had a big love for animals (her pup named Bucky and her cat named Oskar can readily attest to that!). She has experience in numerous jobs in the food service industry and especially enjoys working customer service. To our advantage, she brings to PAH an eagerness to be of help, as well as ability to speak two languages. Outside of work, she likes to try out new coffee shops and restaurants and enjoys baking, music, dancing and anything involving art. "I feel super blessed to be working in an environment where I truly feel appreciated."
Plateau Animal Hospital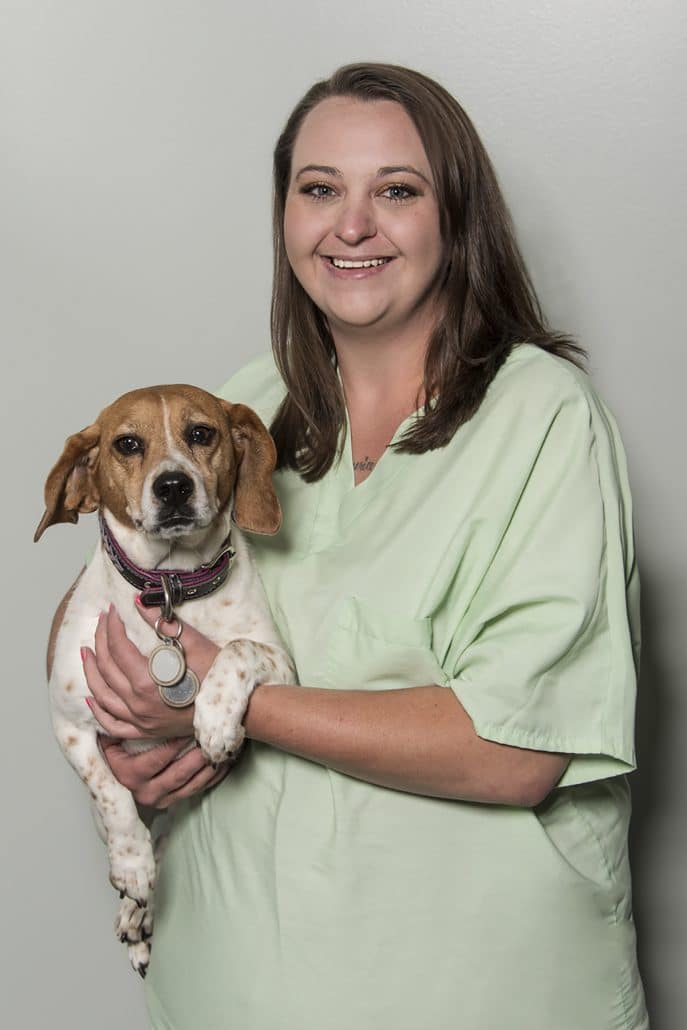 Jessica Mullins
Receptionist
A Crossville native, Jessica joined us at PAH in August 2019. Subsequent to her studies in chemistry at East Tennessee State University, she realized she preferred interacting with the public and turned to customer service as a career. Fortunately we had the perfect spot for her in the front office, and she has proven her instincts on dealing with customers to be right. On her days off, she enjoys family time with her three children and her dog named Bruno.
Plateau Animal Hospital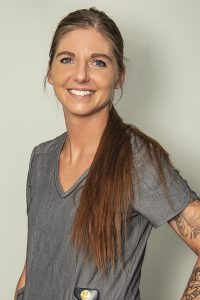 Ashley McCollum
Receptionist / Kennel Assistant
Stepping into the dual role of kennel assistant and receptionist, Ashley joined us in May 2023. Originally from Boise, Idaho, she has always had a love for animals and enjoys sharing that passion with our clinic visitors, as well as with her two dogs and two cats. Her smile and calm approach to caring for our patients help us manifest our "Fear-Free" © handling in medical cases. Ashley's free time is spent with her son, but she also admits to loving pasta and the color purple!
Plateau Animal Hospital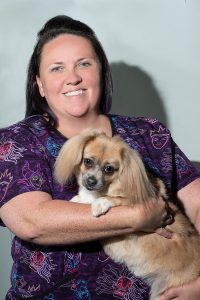 Amanda Brewer
Veterinary Assistant
Amanda is excited to be working as a veterinary assistant with all the staff and animals at PAH. Originally from Florida, she has been a Crossville resident for several years. Before joining our PAH team in February 2018, she got an Associate of Arts degree from Hillsborough Community College, worked as a veterinary assistant elsewhere, and taught in local schools as a substitute teacher. She is passionate about veterinary medicine, her three cats, gardening, and Disney World.
Plateau Animal Hospital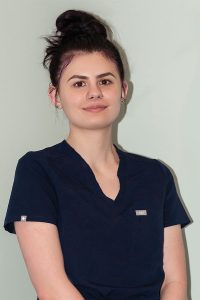 Rebecca Roos
Veterinary Assistant
After moving from New York to Crossville in March 2022, Rebecca joined our PAH staff as a veterinary assistant in May. Currently enrolled in school to become a Licensed Veterinary Medical Technician, she has plenty of pets (besides those at our clinic) with which to supplement her medical training: four pugs, two bearded dragons, two tortoises, a crested gecko, a snake, and over 20 tarantulas.
Plateau Animal Hospital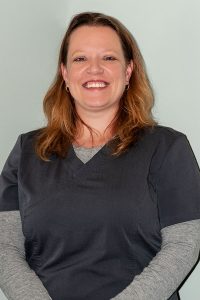 Melissa Jackson
Veterinary Assistant
Melissa's love for animals has always been the inspirational factor for her career. Involved with veterinary medicine for over 12 years and a PAH staff member since May 2019, she is a mom to two children, two cats, four dogs (including a Great Dane named "Little Foot"), and many farm animals. "I love making people laugh, and I believe in living life to the fullest!"
Plateau Animal Hospital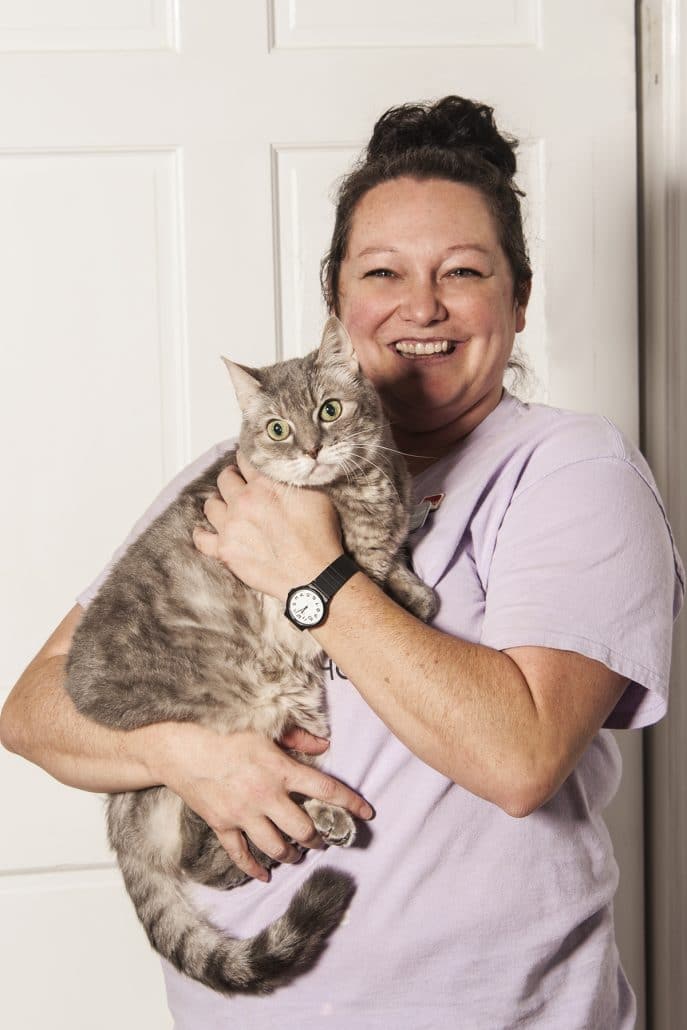 Wendy Parham
Kennel Manager
As a staff member and kennel manager at PAH since November 2015, Wendy manifests an amazing rapport with all our patients and their "parents." When she's not giving great care to our clinic pets, she keeps busy with her own family, composed of her husband, three adult children, daughter-in-law, five grandsons and a dog named Thunder. She also enjoys cycling, hiking, and cheering on her son and husband in dirt bike competitions.
Plateau Animal Hospital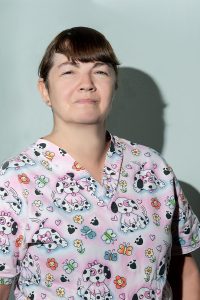 Carolyn Smith
Kennel Assistant
After bringing her cherished pets to PAH for several years, Carolyn joined our team in June 2022. Retiring from several years in restaurant management, she turned her love of animals into a second career and now enjoys caring for pets in our kennel. She is married and has a son and daughter-in-law. A 16-year­old dog named Prissy and three cats (Pepper, Max and Roxy) complete the family. Her free time is dedicated to hiking, crocheting, and road trips.
Plateau Animal Hospital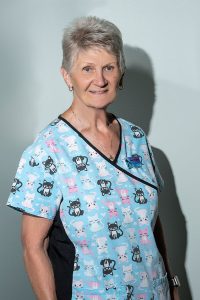 Jane Opatrny
Clinic Volunteer
Originally from Chicago, Jane moved to Crossville after spending 20+ years working with an accounting firm. She was initially drawn to our clinic for veterinary care of her dog and two cats; but with an Associate of Science Degree in Medical Assisting and a compulsion to stay busy, it was only natural for her to offer volunteer hours alongside our staff. Ever since August 2019, she has supported PAH's success in providing high quality care for clients' pets. "The staff is fun to be around, and I truly believe they get my Midwestern sense of humor." Her additional interests include working on stained glass projects.
Plateau Animal Hospital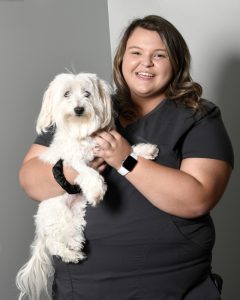 Madi Thompson
Technician Assistant / Kennel Assistant
Subsequent to Madi's joining the PAH staff in August 2020, her enjoyment of her job and love of animals inspired her to sign up for veterinary-technician training. Along with her studies, she still maintains hours at our clinic and gets top-notch on-the-job experience to back up what she learns in school. Ultimately, she hopes to continue her education to become a licensed veterinarian. She currently cares for two pets named Moose and Claire at home and also offers Bible study to toddlers at her church (along with writing and directing the church's Christmas play}. "When I can squeeze in some free time, I really enjoy making charcuterie boards and shopping:"
Plateau Animal Hospital